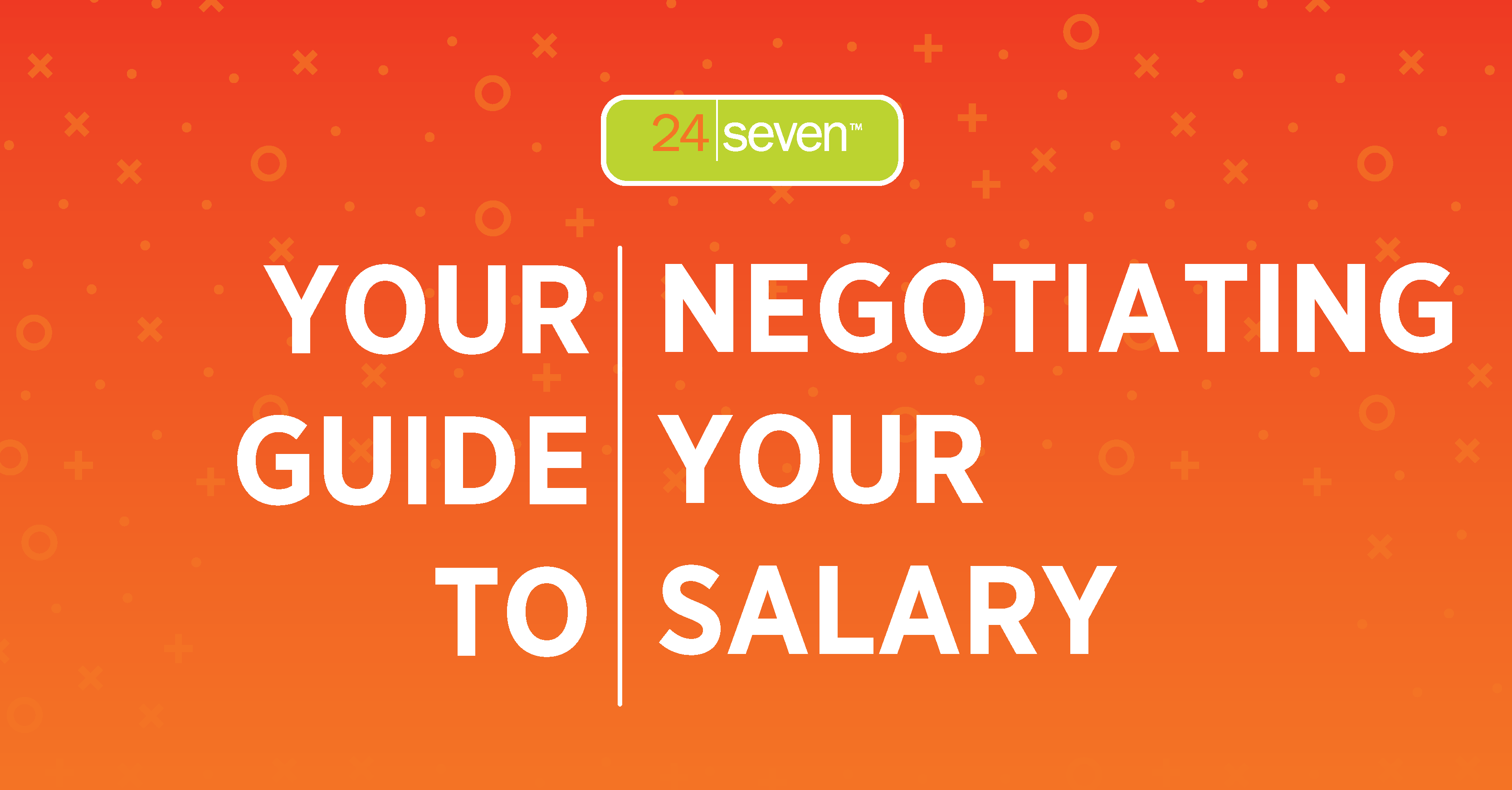 HOW TO NEGOTIATE YOUR SALARY
Negotiate with Confidence
Since one of the most awkward first interview questions regarding salary has been removed from the conversation thanks to the Salary Ban, let's fast forward to negotiating. You have aced your second interview, and are now on the road to accepting an offer, or maybe are in a job and are up for a promotion and raise. You have an idea of what you would like to be making, whether that is based on your previous rate or industry standard, but are so excited to accept the offer that you forget to negotiate and end up agreeing to the first number on the table.
Hit rewind. This resource will give you the necessary tips and tricks to give you the confidence you need to negotiate the salary you deserve.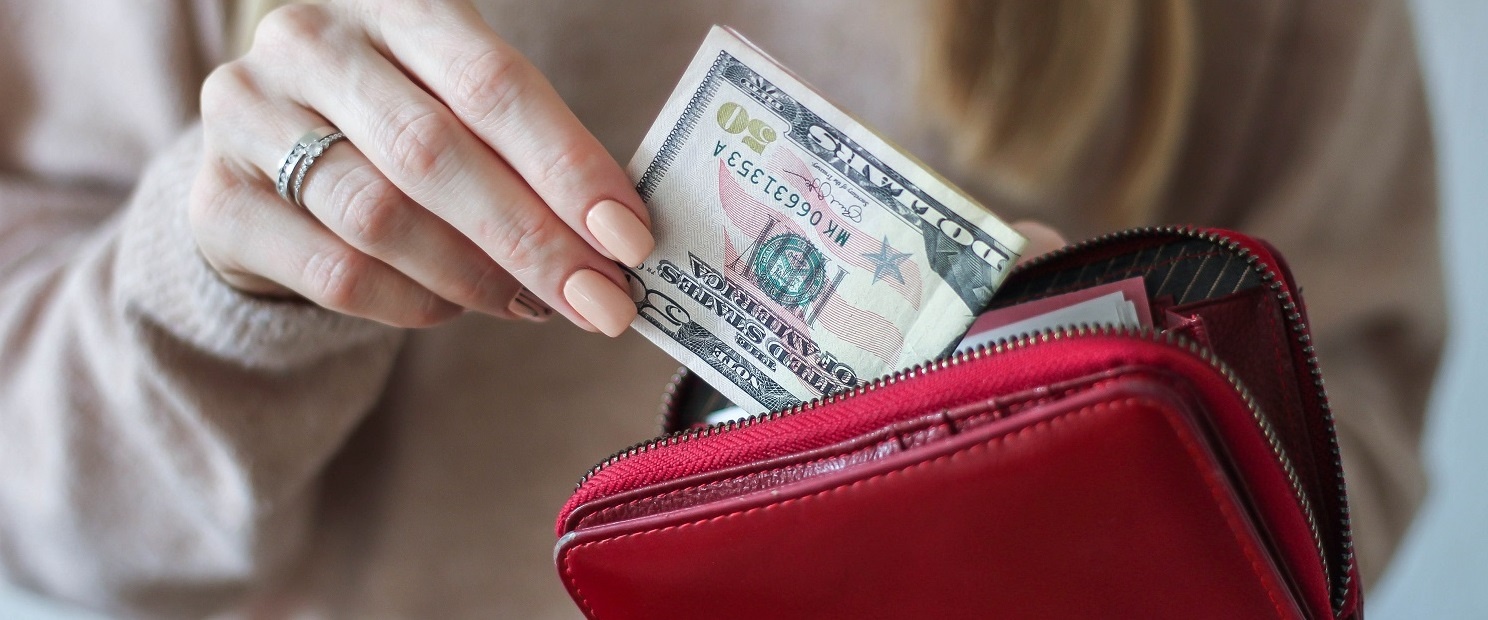 Negotiating Your Salary With a Recruiter
Money is a sensitive subject to discuss, but when it comes to getting a new job, negotiating your salary is inevitable. It's important for your recruiter to know what your desired salary is because this will limit or expand your job opportunities. Recruiters don't want to put you in a position where you are underpaid.
Your experience level, current job responsibilities, and industry standards all play a factor in determining what you should be getting paid. So before you jump the gun and shout "I want $100,000!", you may want to take a step back and analyze. That's not to say you're not worth $100,000 because you very well might be, it just helps when you can back up your desired salary.
After speaking with multiple top recruiters at 24 Seven, we came to a consensus that an honest answer is the best answer for any question. So be honest, be humble, and be prepared and you will know exactly how to answer any question that's thrown at you. Click here to read more.
TOP 5 TIPS
Plan - If you are on the road to accepting an offer or are up for a promotion at your current job, it is important to plan for the negotiation conversation. Unfortunately, it may not be something you can set a meeting for, but it is definitely an important note to keep in the back of your head during all offer conversations, as you never know when the topic may come up.
Prepare - Think about ways to bring up the topic in case it doesn't come up when you are ready to talk about it, with facts in your back pocket. Prepare with knowing industry standards, keeping in mind your current lifestyle and financial needs. Role playing the conversation with a friend or family member will also help you feel more confident when the time comes.
Prove Yourself - If you don't have the reasons for why you deserve more money than what has been offered, why should the company accept your counter offer? You know why you deserve a higher amount, so be prepared to tell them those exact reasons.
Get Exact - Several sources say that it is better to be exact than to give a range. Get exact with the amount you desire, shoot for the top of the range, and be ready to negotiate down by smaller increments rather than large sums.
Prioritize - Be ready for positive and negative answers and lots of feedback. Know what the lowest you will accept is, know what you will say or do if they decline your offer, and think of other benefits to negotiate that may balance the salary if they decline to raise the amount.

Salary vs. Rate
If you need to figure out a job that still allows you freedom and flexibility, an entry into the gig economy may be a wise decision. Freelancers are increasingly in-demand these days as companies are moving towards more flexible talent management models. However don't think that making the switch to freelance will save you from the dreaded salary negotiation. Instead your focus will be on your hourly rate. Freelance rates tend to net out higher than annual salaries because as someone who is self-employed you'll be covering your own healthcare coverage and supplying your own tools most likely. This is where a freelance recruiter can really guide you on the market and how much to charge.
24 Seven's Salary Calculator
Unlike other resources, 24 Seven's Salary Calculator is based on what our industry expert recruiters are seeing in the job market. The calculator allows you to search broadly by title and gives you the low-end and high-end industry averages. This gives job seekers a more realistic perspective on what they should be getting paid.
Try our salary calculator today and browse our recent job openings.
What is the Salary Ban?
One of the goals of the new Salary Ban law is to narrow the gender wage gap in specific states. The idea is that if a woman is already getting paid less than a man, the pay inequity will continue if her salary for a new role is based on her previous, unequal pay. The aim instead is to have companies proactively determine a pay range for roles without consideration of an applicant's salary history – relying instead on a combination of merit, experience level, market factors and competitive benchmarks.
Read more on the Salary Ban here!
Resources