More employers are shedding light on the importance of improved employee physical and mental health on the job, knowing that it leads to increased retention and higher productivity. But even if you don't work for a company that prioritizes employee well-being, below are some tips that will help you stay physically and mentally fit on your own and improve your happiness at work.
Achieving Physical Health For Your Career
One word: adrenaline. It is no surprise that working out boosts your adrenaline, so why not use that adrenaline to exceed your career goals on a daily basis.
Recharge your Mental Health
For quick ways to recharge your mental health, utilize these tips:
Take a break (even just 5 minutes)
Get enough sleep
Eat a good breakfast
Exercise regularly
Talk to someone
Reward yourself
Enjoy life outside of work
Looking for more ways to recharge? Keep reading below or check out the full blog post here!

You deserve a break
When mornings tend to fly by, we often make the decision to just keep working, grab a quick snack, and finish the tasks at hand. Here is why we highly encourage you to take a second look at the clock when lunch time rolls around and give yourself a much-deserved break.
Noon-ish
While you may get up to use the restroom, refill your water (staying hydrated is equally as important!) or to go into a meeting room, you deserve, and need, a break from work, even if it is only 15 minutes.
Don't break the streak
Ask your coworkers if they are going to walk somewhere to grab lunch and join them for the walk. If the clock seems to have jumped to midafternoon and you haven't moved from your desk, treat yourself to an afternoon pick me up. If you're not looking to spend money during the day, grab your headphones and listen to a podcast or your favorite playlist, and take a walk around the block or down the street to change up the scenery.
It's worth it
Benefits of taking a break mid-day range from increased productivity to improved mental well-being.
Need more of a reason to get some fresh air? Read the full blog post here and find out how a quick walk around the block will impact your overall mood.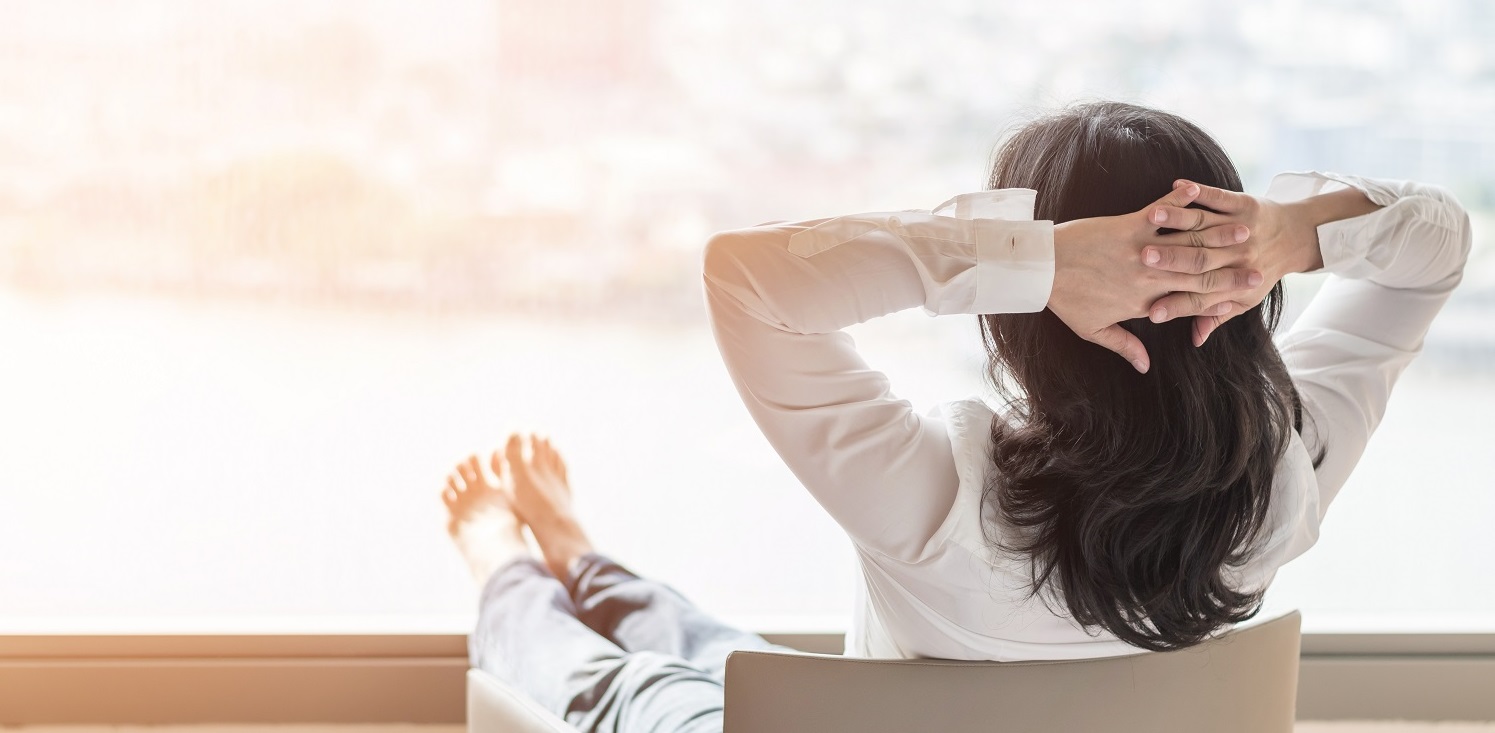 Be a self care master
Your One stop Self care checklist
Now that you know how to recharge and have a sense of how your mental health and career are linked, we created a quick checklist so you can check in on what your body needs, fill yourself up with love, and feel empowered to take on the rest of the month as your best self.
Did you get enough sleep?
Did you move today?
Did you eat?
Did you call a friend or family member?
Do you surround yourself with things/people that spark joy?
Jot these down on a post-it and place it on your computer, fridge, or wherever you may need the extra reminder! For more on this checklist, check out the full blog post here, and be sure reference the below resources for more insights on how your mental health can impact your career.