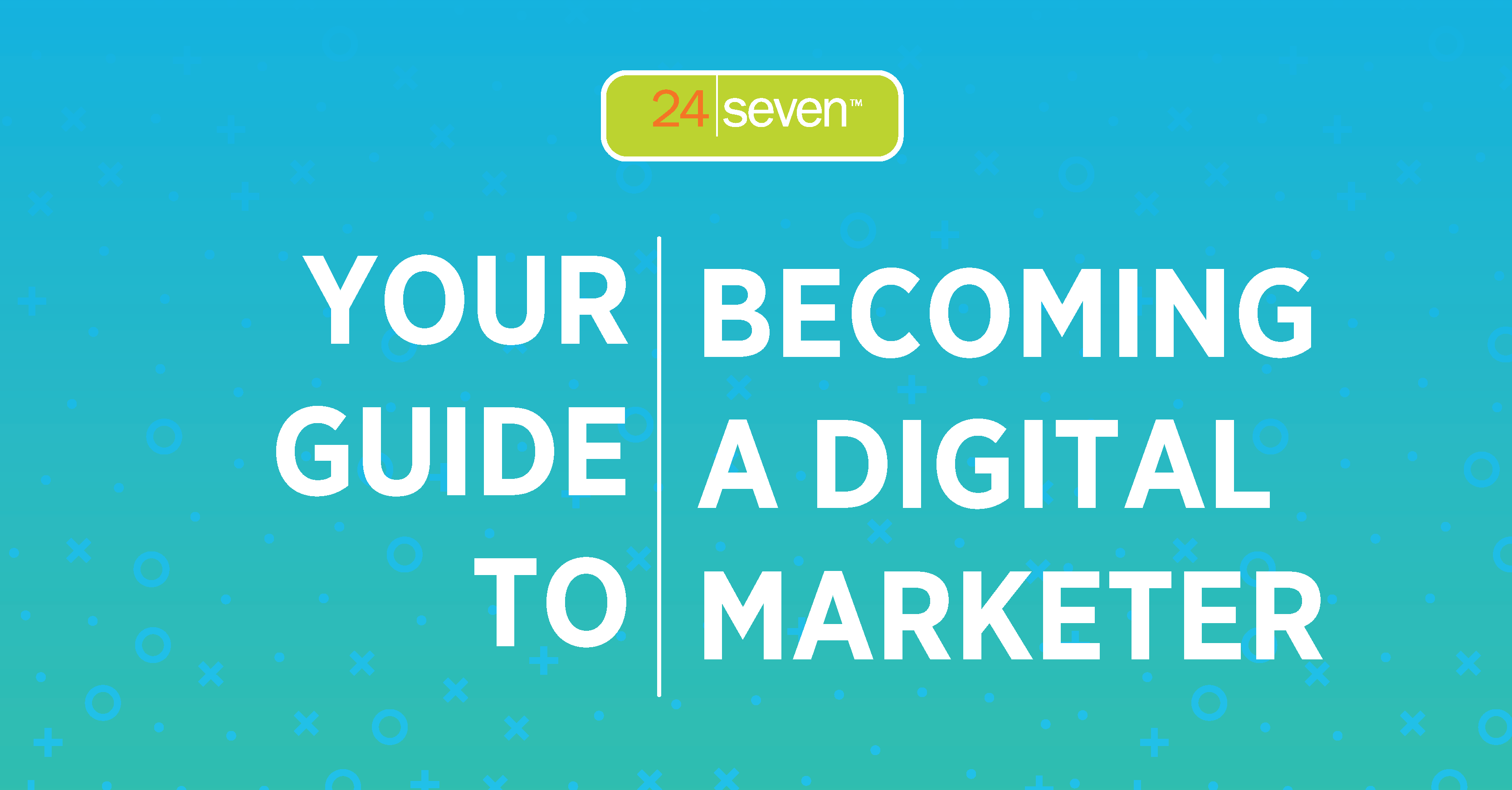 Are you interested in starting your career in digital marketing? Do you already work in the field, but are looking to add to your skillset and expand your knowledge? We can help. At 24 Seven, we've been helping the brightest talent in a variety of creative fields maximize their career potential, and our recruitment professionals know what it takes to land the best digital marketing jobs. Wherever you fall, this resource covers the skills and experience needed, career options, trends, and best practices in the digital marketing industry.
set yourself up for success as a Digital Marketer
Digital marketing is a broad category. When breaking down a digital campaign, digital advertising, SEO/SEM, email marketing, content creation, social and website development are just some of the areas that might be factored in so you'll want to have a degree of fluency with each. Digital marketers typically work closely with key stakeholders across teams including e-Commerce, creative, and tech. Because of this, almost every digital marketing job will require you to have strong communication skills. Other soft skills like creativity, detail orientation and organization are also important.
To stand out, build a strong knowledge of the current digital marketing landscape and where it's headed, and learn to interpret and apply trends to potential strategy. he digital world is unpredictable and constantly changing, which means keeping up with the latest trends is key. Bonus tip: stay up to date on new social media tools, best practices, and how other organizations and companies are using them – check out our Digital Marketing Toolkit.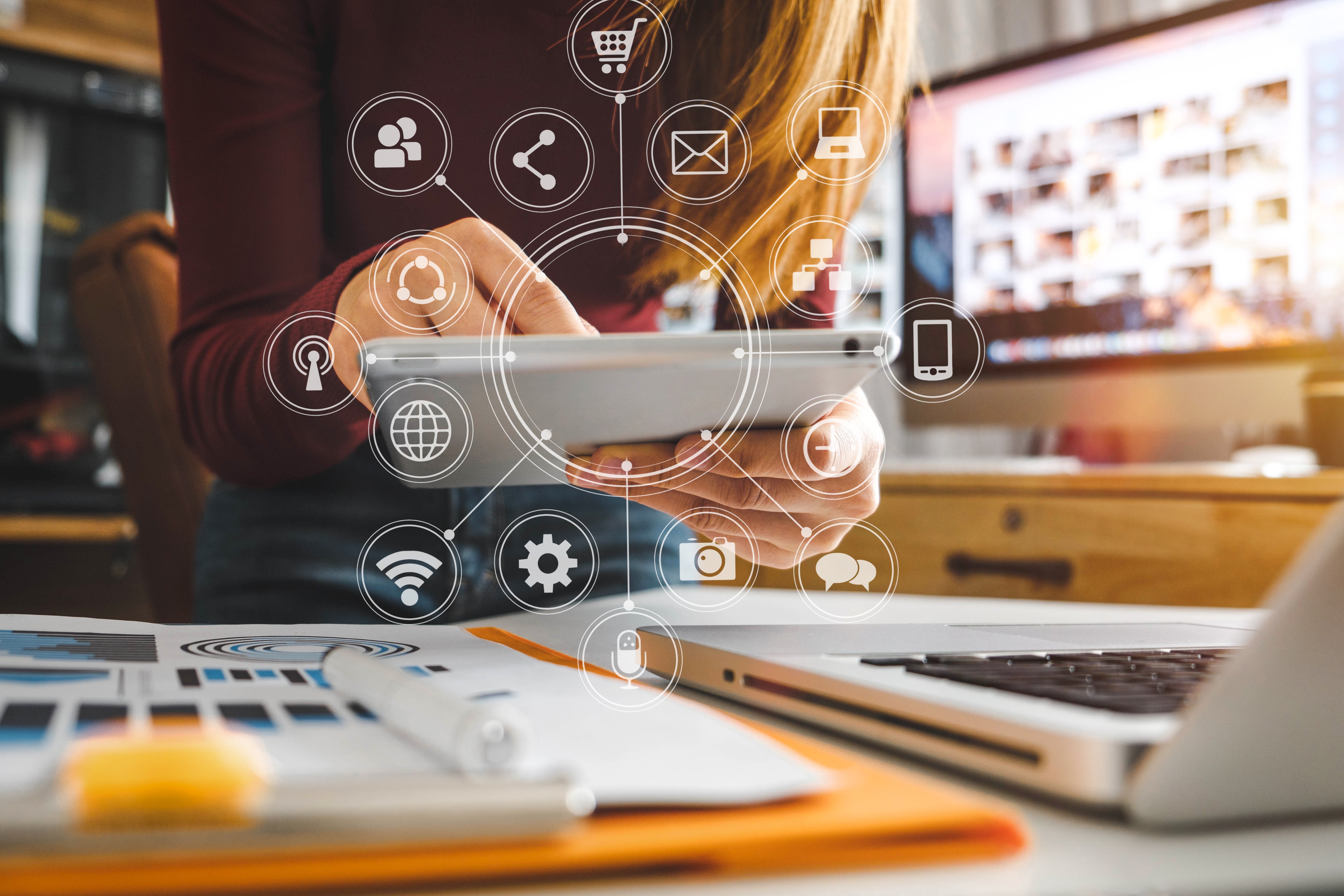 How to Get a Digital Marketing Job As a Recent Grad
If you're a recent digital marketing graduate, it's important to go beyond your coursework – you need to keep up with evolving trends and put them into practices. Here are some of the top digital marketing disciplines where we're seeing a high talent demand: content development, customer acquisition, digital marketing, e-mail marketing, project management, social media, and SEO/SEM.
Currently, the highest-paying digital marketing jobs are Data and Web Analytics and SEO/SEM and UX (User Experience). SEO/SEM specialists are playing increasingly important roles on digital teams. Great marketers utilize data to make informed decisions. From Google Analytics, to Social Listening and Email Analytics there's a wealth of available data for marketers to tap into which is why there's a high demand right now for Data Analysts and Data Scientists. A great asset for analytics training is the Google Analytics Academy, which is an incredible way to put yourself ahead of the competition.
What's Trending
In today's marketing landscape, personalization is key. Everyone likes to feel recognized, right? The same goes for your customers. They want to feel like you're speaking directly to them. Email continues to be a major communication channel both for personal needs and professional. As email marketing as evolved, consumers are seeking a deeper level of personalization when they interact with any given message in their inbox. When you are able to effectively target something specific to an individual, such as a product or topic of interest, you are far more likely to have an action driven response. While this can prove to be extremely effective, improper personalization can be a major turn off, so when it comes to customizing content the integrity of your data will make all the difference.
Ensuring that video is an active part of your strategy across social, email, and your website will be vital to the success of your digital marketing. Online video now accounts for up to 50% of all mobile traffic, and with social media becoming a dominant player in the marketing field, there is a need to create marketing that will be quick, but remains imprinted in consumers' minds. This is why we're seeing the rise of Instagram Stories, but we can expect this trend to continue to develop.
Set Yourself Apart
One great way to set yourself above the competition is to work on your Business Process Management (BPM) skillset. BPM focuses on improving corporate performance by managing and optimizing a company's business processes. The ideology behind creating process management can be applied across the digital marketing field: if you can create and streamline process management in a company, you can apply it to your own work on a smaller scale to ensure your projects are successful.
The technology that will help you document, analyze, and improve an organization's digital marketing is evolving so rapidly that finding the solution that works best for you will take some time, which is why it is incredibly important to stay in-tune with your industry and keep a pulse on new tools that come along the way.

Now Get Out There
If you're considering a career pivot into digital marketing or are just starting out, review your network for contacts that could help you. If they are in the industry you want to move into, or have functional experience, not only can they tell you the ins and outs of what work-life is like, they can also help you isolate what skills you need to be successful (more on this later).They can talk through with you honesty whether you are suited for the switch, and can help you figure out what the next steps will be to move you closer to your goal. Networking requires time and effort, and may require reaching out to contacts of contacts, putting yourself 'out there' to people you don't know very well or at all. Always be polite in your communication and follow up without being pushy. Our advice would be to reach out to people at different levels and organizations so you can get a wide array of opinions and advice. A goal of networking at this stage is to get help with getting your foot in the door for an informational interview. If you take the initiative to develop deeper connections within your network, you'll find that uncovering opportunities will happen organically.
What transferrable skills do you have? Being able to parlay your past experience into your next role will give you a leg up. Think about all the training you've had over the years and your unique skillset and determine what's transferable. Being able to connect the dots between your current role and desired career will be instrumental when you start interviewing.
Find Your Dream Digital Marketing Job
We hope these tips help you take your digital marketing career up a notch, but if you really want to take things to the next level, there's nothing as effective as an experienced creative recruitment agency. At 24 Seven, our expert recruiters have helped our members find the best digital marketing jobs for nearly two decades. Ready to join us? Contact us today!