Insights to Win & Keep Top Talent in Today's Hiring Market WEBINAR RECORDING
Get your recording of our Job Market Report Webinar!
Millions of jobs remain unfilled in today's full employment economy and hiring managers are challenged like never before to attract and retain top performers.
In this 20 minute webinar (with Q+A to follow), hear the latest insights from our job market research of thousands of hiring managers and employees in creative driven industries. You'll learn:
What tempts the best employees away – even the happy ones
How to get noticed by passive candidates
What employers are doing to turn off job seekers during the hiring process
How to inspire employee loyalty and stave attrition in the first place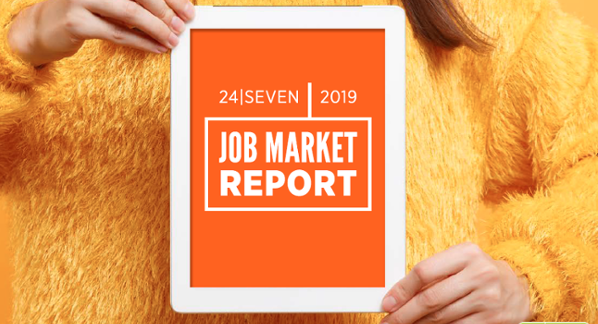 24 Seven's 2019 Job Market Report showcases compensation data as well as job market attitudes and behaviors among over 2000 professionals in the creatively-driven industries of Digital Marketing, Creative Services, Development & Tech, Ecommerce, Fashion, Retail and Beauty.